We are now selling score sheets
These are 4 field type sheets made from a heavy paper, 67# Vellum Bristol. Although not rain proof, this sheet will hold up to a brief shower or moderate moisture. Our rain sheets are made from poly art material which will hold up to extreme weather and will not shred or tear when wet. All sheets are printed on both sides and can be used for singles or doubles.
The price for these sheets is
$44.00 paper sheets qty 250
(OUT OF STOCK)

$170.00 paper sheets qty 1000
(OUT OF STOCK)

$25.00 rain sheets qty 25

$95.00 rain sheets qty 100

$220.00 rain sheets qty 250
Pricing does not include shipping.
We use UPS for shipping.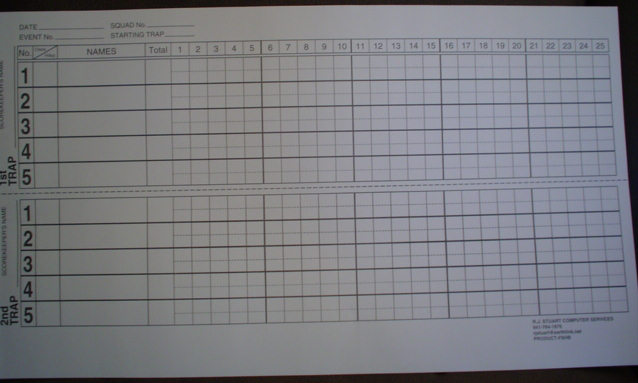 Printed both sides for 4 fields
size 21" long x 12" tall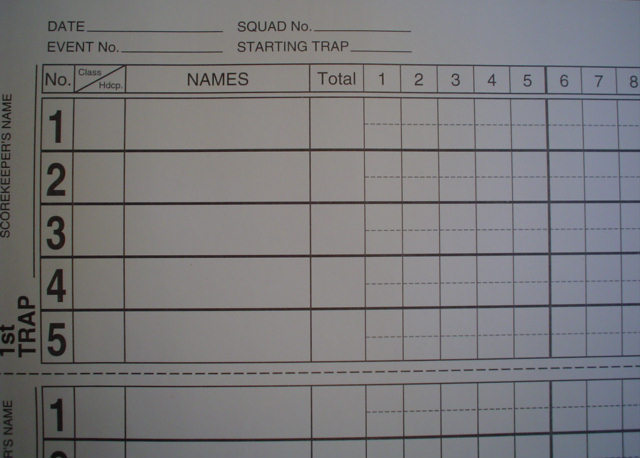 RAIN SHEETS
Printed both sides for 4 fields
size 21" long x 12" tall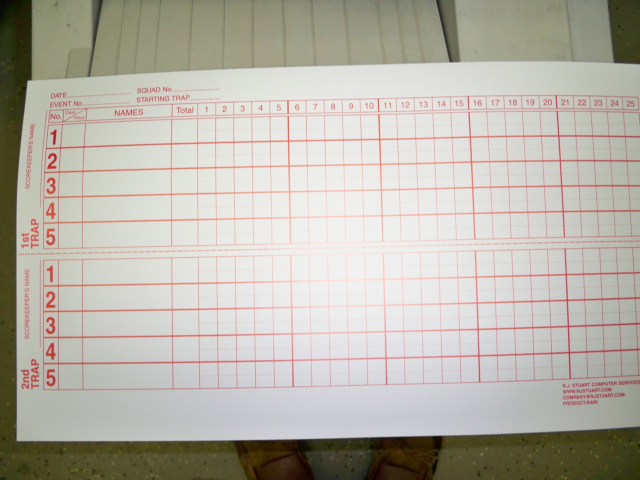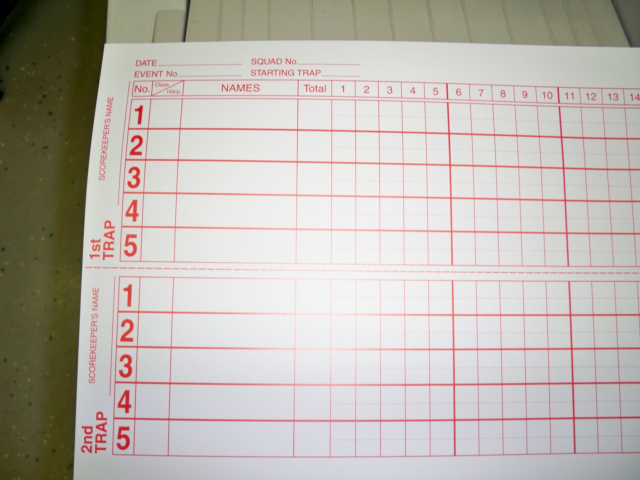 RAIN SHEETS ARE MADE FROM A POLY ART MATERIAL
THAT WILL HOLD UP IN EXTREME RAIN
YOU CAN WRITE ON THEM WITH BALL PEN OR
GREASE PENCIL / ONE TIME USE